What is PHP?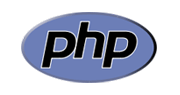 PHP is a widely used, general-purpose scripting language that was originally designed for web development, to produce dynamic web pages. It can be embedded into HTML and generally runs on a web server, which needs to be configured to process PHP code and create web page content from it. It can be deployed on most web servers and on almost every operating system and platform free of charge. PHP is installed on over 20 million websites and 1 million web servers.
PHP was originally created by Rasmus Lerdorf in 1995 and has been in continuous development ever since. The main implementation of PHP is now produced by The PHP Group and serves as the de facto standard for PHP as there is no formal specification. PHP is free software released under the PHP License, which is incompatible with the GNU General Public License (GPL) because of restrictions on the use of the term PHP. ( More info... )
PHP.net - The 'Official' PHP Website
PHP Homepage | Download PHP | PHP Manual
Installing/Configuring PHP
Getting Started
Recommended Reading

Learning PHP 5 is the ideal tutorial for graphic designers, bloggers, and other web crafters who want a thorough but non-intimidating way to understand the code that makes web sites dynamic. The book begins with an introduction to PHP, then moves to more advanced features: language basics, arrays and functions, web forms, connecting to databases, and much more. Complete with exercises to make sure the lessons stick, this book offers the ideal classroom learning experience whether you're in a classroom or on your own.
View Book Cover | View Sample Chapeter (PDF) | Buy Now
See also: Learning PHP & MySQL: Step-by-Step Guide to Creating Database-Driven Web Sites
Assorted Articles About PHP
The articles have been broken down into the following categories:
Database
File Handling
Forms & Mail
Graphics, Imaging & GD
Miscellaneous
OOP: Object-Oriented Programming
PHP 5
Security
Sessions
XML
---